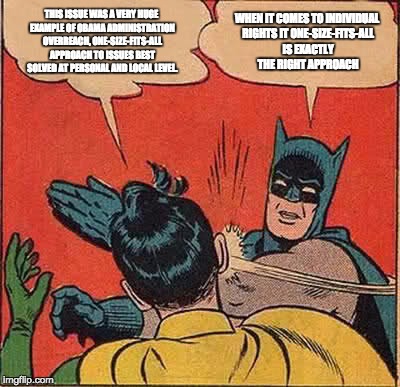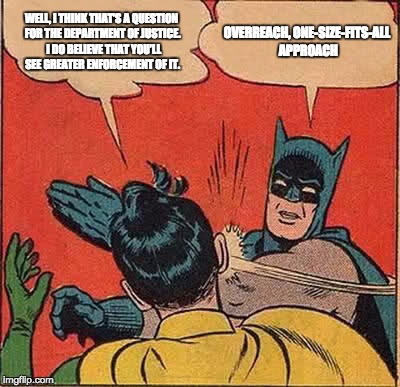 This morning I was listening to PBS Newshour. It started with usual new headlines. The headlines that caught my attention were:
Education secretary Betsy Devos on the administration's rescinding of Obama administration guidance to schools on transgender rights. "This issue was a very huge example of Obama administration overreach, one-size-fits-all approach to issues best solved at personal and local level," DeVos told the audience at the Conservative Political Action Conference, known as CPAC.
White House press secretary Sean Spicer said that he expects states to be subject to "greater enforcement" of federal laws against marijuana use, a move that could undercut the growing number of jurisdictions moving to legalize the drug for recreational purposes.
Are conservatives for state rights or against them?
CNN also recognized the problem with the headline, "States' rights for bathrooms, but not for marijuana" the story only reported on the two story, not providing any details on how the two contradict each other.
Devos' comment is interesting because when it comes to individual rights it one-size-fits-all is exactly the right approach, not the wrong approach.
Spicer comment shows that are conservatives are only for local control when they agree with the local.